Reliefband® 2.0 Anti-Nausea Device - Rechargeable
Reliefband® 2.0 Anti-Nausea Device - Rechargeable
Reliefband® 2.0 Anti-Nausea Device - Rechargeable
Product Description
ReliefBand® 2.0 Anti-Nausea Device - Rechargeable

by Reliefband Technologies
model: Reliefband 2.0 (charcoal grey)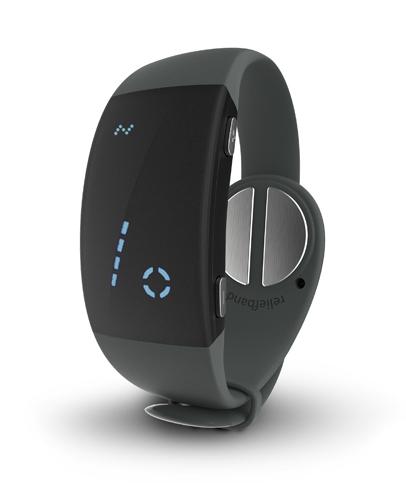 *** INVENTORY CLEARANCE SALE - while supplies last ***
The NEW Reliefband® 2.0 Anti-Nausea Device - Rechargeable
Fast and Effective Relief of nausea. Without Drugs, Without Delay.

Reliefband® 2.0 is indicated for use in the treatment of nausea, retching and vomiting due to motion sickness, chemotherapy and morning sickness associated with pregnancy. Reliefband 2.0 is also indicated as an adjunct to antiemetics in reducing postoperative nausea.
Drug-free Reliefband 2.0 uses clinically-proven technology to quickly and effectively relieve nausea, retching and vomiting.
Reliefband 2.0 is an FDA-cleared wearable device that uses patented, clinically-proven technology to treat motion sickness. The unique neuromodulation technology was developed for use in hospitals and alters nerve activity through targeted delivery of gentle pulses to the underside of the wrist to "turn off" feelings of nausea, retching and vomiting. It works within minutes with no side effects.
For the Reliefband 2.0 Instructions For Use - click here
Features

The unique "J-band" makes the device easy to put on your wrist and more comfortable to wear over extended periods of time.
The stunning design rivals the most fashionable wearables and makes Reliefband 2.0 appropriate in any social setting.
Reliefband 2.0 features a latex-free band and includes hypoallergenic 316L Surgical Steel contacts, ensuring a more efficient transmission of current—while maximizing user comfort.
Reliefband 2.0 contains an intuitive display with 10 intensity settings that can be moved up and down at the touch of a button. This range of settings enables users to find the precise setting that is optimal for their personal needs.
The fully charged battery lasts approximately 17 hours on the mid-intensity level and recharges quickly.
Watch the 60 second video and see exactly how Reliefband works without drugs and without delay.
Uniquely Designed for Optimal Usability
The unique characteristics, the material, size and shape of the contacts can significantly impact efficacy and are essential to the delivery of a consistent pulse. The user interface provides the ability to accommodate each person's individual physiology and sensitivity.
World Leading Expertise Patented Technology
The device holds exclusive electronic components and software to control, develop and deliver a unique pulse with highly specific waveform characteristics. Only these very precise pulses will produce the desired clinical effect
How the Reliefband 2.0 Works
1 -

Reliefband 2.0 delivers proprietary pulses from the contacts on the unique J-Band that signal the median nerve at the P6 location on the underside of the wrist.

2 -

These signals travel through the body's nervous system to the part of the brain which controls nausea, retching and vomiting 1

3 -

The signals have a rebalancing effect, normalizing nerve messages from the brain to the stomach and reducing symptoms of nausea, retching and vomiting 2,3
Package Contents:

(1) Reliefband® 2.0

(1)

Magnetic USB Charging Cable
(1) Reliefband® Conductivity Gel
(1) Instructions For Use


If you have any questions concerning this product, please don't hesitate to contact us.
Find Similar Products by Category